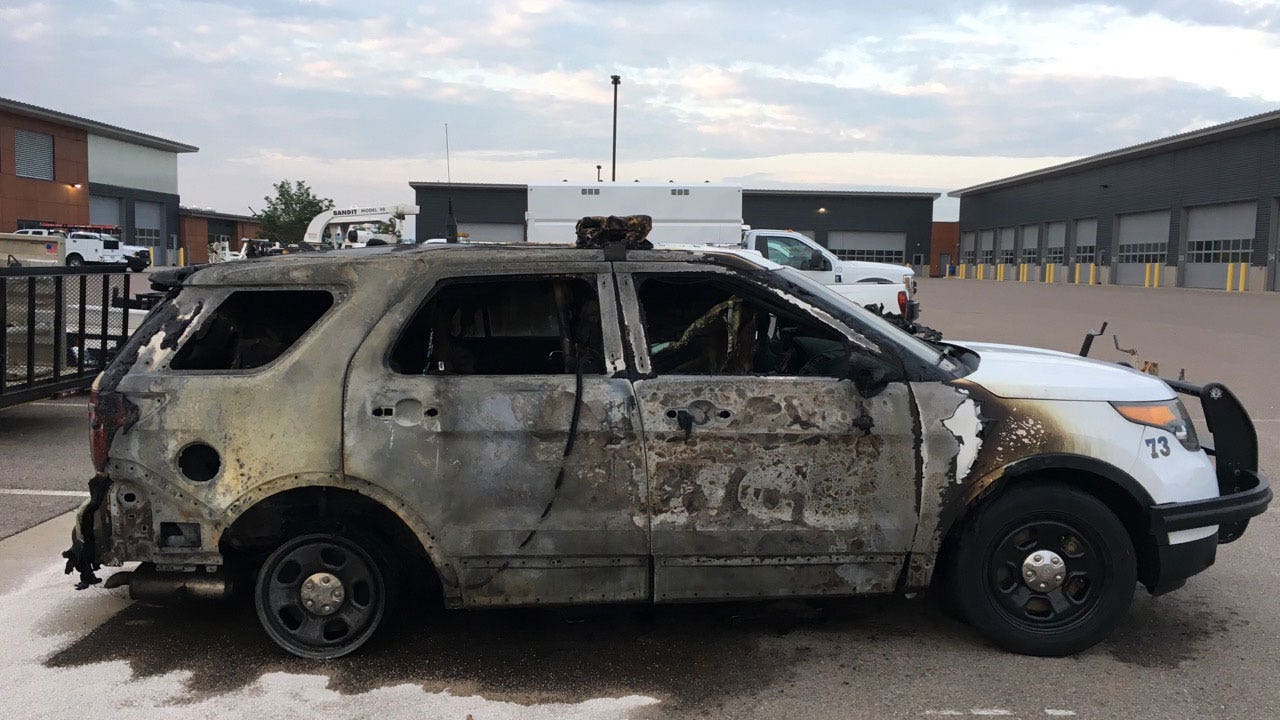 Native and federal authorities are investigating a suspected arson assault after an unoccupied Colorado police division's SUV was torched a couple of mile and a half from headquarters early Sunday.
A marked car for the Louisville Police Division was set on fireplace round 2:13 a.m. whereas it was parked with none occupants at 855 W. Dillon Highway in Louisville, a municipality situated nearly 10 miles southeast of Boulder, Colo.
COLORADO POLICE ISSUES ARREST WARRANTS FOR 2 OFFICERS
The division, together with the Bureau of Alcohol, Tobacco, Firearms and Explosives, is now probing what investigators believed to be a "targeted" incident. Police don't imagine there to be any risk to the general public, and nobody was injured on account of the fireplace.
Nevertheless, the police car itself is a "total loss" and can price an estimated $70,000 to switch, the division stated.
No potential suspects have been recognized.
CLICK HERE TO GET THE FOX NEWS APP
Anybody with details about the incident, or anybody who will help establish who might have dedicated the arson, is requested to contact the Louisville Police Division at 303-441-4444 or the Northern Colorado Crime Stoppers at www.nococrimestoppers.com or 1-800-222-TIPS (8477). Any suggestions resulting in the arrest and conviction of a suspect could also be eligible for a money reward, police stated.
See all of the USA Info , UK Info  and PAKISTAN Info right here
Reporter
Teja Sirisipalli

#Colorado #police #SUV #torched #focused #arson #assault #investigation #native #federal #authorities